Jenny's Legacy
Jenny's Legacy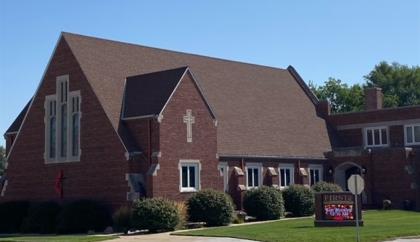 Genevieve Margrave, known by most as Jenny, was a simple woman. For 15 years, her happiness was a classroom of children as she fulfilled her passion for teaching. Jenny and
her husband Will lived at the "Margrave Ranch" southeast of Falls City, where she retired from teaching and helped manage the farm. She continued to fulfill her passion for helping people by being involved in her church and community.
"Jenny was a kind, gentle woman. She lived her faith. She was a listener and always interested in the welfare of other people and their dreams," explained Falls City UMC Pastor John Hogue. Perhaps this is what motivated Jenny to reach out to the Foundation. After a visit with the Executive Director, Jenny decided to make use of an old life insurance policy she no longer needed. With some simple paperwork, Jenny gifted the life insurance policy to the Foundation to benefit her church.

Jenny continued to work with the Foundation and took an interest in planned gifts, specifically Charitable Gift Annuities (CGA). A CGA allowed her to enjoy a tax deduction and a lifetime stream of annual income, most of it tax-free, while knowing after her lifetime the remainder of her gift would be endowed for her church. But Jenny's generosity and vision didn't end there. She began estate planning. After meetings with her financial planner, Jenny left a percentage of her estate to the Foundation to benefit Falls City UMC.

Sadly, Jenny passed away on January 14, 2016. While her gentle nature and generous soul is missed, Jenny left a great legacy that exemplifies her lifetime of thoughtfulness. Each year Jenny's church receives a distribution from the "Genevieve Margrave Endowment Fund - Falls City UMC" at the Foundation. Jenny acted upon her vision, and the people of Falls City UMC, who she loved so dearly, will forever benefit from it.